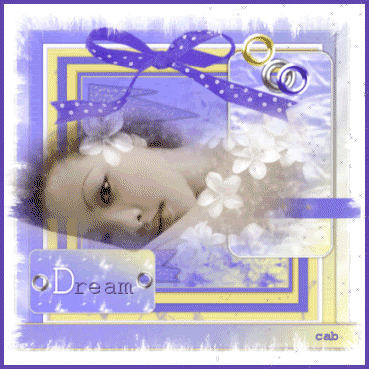 It's appearing that I now have a travel journal in addition to a graphics journal. It's just so exciting to be able to watch Megan's trip as it progresses and to catch a glimpse or two. I hope I'm not boring you all.
This is actually the third entry in the blog but I thought it was kind of neat: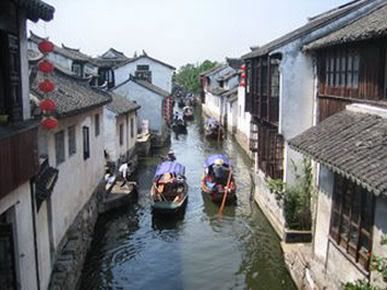 Yesterday we toured the water village of Zhouzhuang, dubbed the "No. 1 water village in China." That sounds impressive, although I'm not sure how competitive that category is. This was definitely a rustic outing, as we were strolling through canal-bordered streets of merchants yelling...err...trying to entice us to buy. We took many wrong turns, often stumbling across clothes lines full of laundry. The highlight of the visit was the temple area, a large garden with many bridges and small shrines. Today we are visiting the silk factory in Suzhou, and then it's back to Shanghai for the night.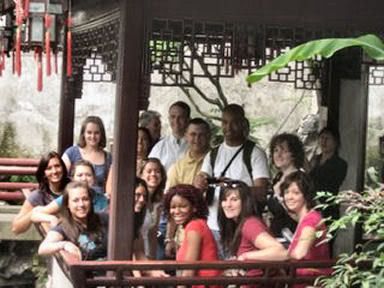 Megan is on the left hand side sitting behind the first girl in the brown t-shirt. You can just see her head peeping.
Blessings to all! CHRIS