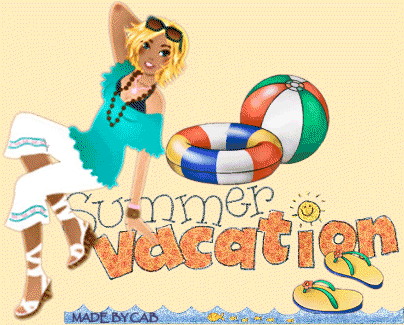 (This was written yesterday (Wed.)
I'm still smoke free. It was one month yesterday. I've been through just about every emotion there is in the past month, including a free fall into the abyss of depression. After 16 years of nicotine addiction, I have no idea who the nicotine free "Chris" is. I ask myself every day what is it I enjoy doing and come up empty; devoid of just about anything; yet I wouldn't classify myself as clinically depressed. I'm just sort of empty right now. I have to wonder if I was avoiding life by hiding behind my computer, PSP and cigarettes. Sheesh, I sure hope not because I loved creating.
The problem I had with my pc was that I smoked there constantly and couldn't sit still for very long without a cigarette when I first stopped smoking. This should be less of an issue now as I rarely have a strong cigarette craving.
Last week I thought I had strep again. It wasn't. It was a viral throat thing that is still plaguing me off and on. Now, I come home and vegetate on the couch in front of the tv…oy. I just want the old me back again. Joey's doctor said last week that it's almost impossible for people with mental problems to quit smoking. Nicotine is a HUGE pleasure drug, quoting Dr. G. I was half tempted to tackle Joey and steal his spot on the couch. Well, it may be but neither depression nor a nicotine addiction is going to conquer me. I've been through much worse and come out better for it.
Anyway, good news, Ms. M. got herself an internship in Pittsburgh with one of the largest financial institutions and is making some darned good money doing it. She started Monday and takes the bus with me so no more midnight through dawn pick ups. I'm so proud at how she is turning her life around plus she makes dinner every night when we get home.
Joey tore something in his knee jogging with Meg and needs to get an MRI done tomorrow.
So life marches on. I have to thank all of you that checked up on me while I was MIA. It touched my heart and many times, I was just too numb to respond. I have beenreading journals but find myself so far behind. I'm going to start off fresh so I don't totally overwhelm myself. ROFL…can you believe this is me saying this? Yikes…overwhelmed with journals; not the certified PSP/PC addict. Love you all and hope the worst is behind me. Nope, the worst is definitely behind me.
Now, it's Thursday. I would have posted this yesterday but had DSL problems from huge storms. LOL...figures, the first day I really wanted to be online, and I kept getting kicked off. I'm hanging in there but definitely would not make it as the poster girl for smoking cessation. Love and hugs to all. I have a few snags that have been hiding in my Photobucket for quite a while. (If anybody wants them tagged, let me know.) Think it's time to get back into my life again.