Sunday, October 21, 2007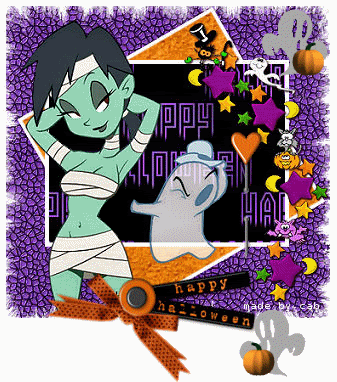 Posted by

Chris/cacklinrosie101
at 5:14 PM
24 comments:

What a nice day I had today. The weather was gorgeous. Really cold this morning but 80 this afternoon. Joey and I had to go to Pittsburgh to put a headlamp in the Cutlass. Megan is using it.
Ugh...I just happened to notice that the registration had expired in July. Oops, there's just too many vehicles in this family with too many different dates to remember. I told her not to drive it. I'll go to Triple A tomorrow at lunch, as that is the only way to get an instant registration in Pa. Our DMV is very strange. Anyway, she can meet me because she just works up the street. I really do miss our lunches we had in the summer but she doesn't do lunch til 1:00 which is too late for me daily.
So, in lieu of paying for the car things, she took Joey and me to Joe's Crab Shack in a place called Station Square. It's right below the bluff where I'm taking the pictures from. Megan lives on this bluff and gets to enjoy this skyline daily. At night, it's gorgeous. Megan and I wanted to ride the incline but Joey wasn't too interested. He's ridden it before. So have I, but I still wanted to.
I really don't like AOL's picture albums but haven't gotten around to figuring out the other ones yet.
I let Megan take my Grand Am last weekend with a girlfriend to DC to visit a girlfriend of theirs who graduated this past spring. I did some soul searching and decided she was very capable. She has driven to Va. Beach several times and Ocean City, Md. Time to expand my trust. She absolutely loved the DC area. That's her newest place she would like to live now.
Anyway, I'm sort of braindead...lol...not sort of. If I've missed making you a tag, please let me know. I have a feeling I'm forgetting some.
Have a great night! Gotta go watch the black and gold.
In Pittsburghese....how bout dem Steelers?
HUGS Chris (I can tag the one below. Let me know or you can just snag it.)
Posted by

Chris/cacklinrosie101
at 5:11 PM
26 comments:

Monday, October 8, 2007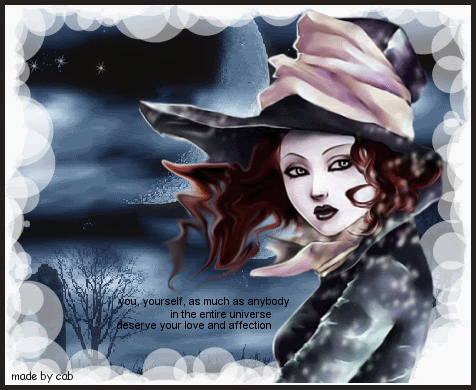 Oops, I forgot to tell ya that I also had problems all weekend leaving comments. For some reason, some journals I could click and open up add comments. Most just wouldn't open. Frustrating because I had the time to read and start to get caught up but couldn't leave a comment. It appears to be OK down...keeping my fingers crossed. Now, I really have to get myself to bed. 5:00 a.m. will be here before I know it.
Posted by

Chris/cacklinrosie101
at 8:31 PM
24 comments:

I'm finally starting to deal with the fact that Penny is not going to be around anymore. Wierd because there was have a couple of times I was going to e-mail her something and then remembered I couldn't. I can't even imagine what her family and friends are going through. I do know she would not want us to mourn forever.
I had a long weekend which was just what the doctor ordered. I'm on my second round of antibiotics and am starting to feel some energy again. It's been in the 90's here for a week. Actually, I love it; wish we had had this type of weather this past summer. Love the heat but it's breaking tomorrow and getting more back to normal.
Now to AOL.....on Friday night, my AOL, once again, vanished totally from the pc. This happened in April. So, I went onto explorer to find an AOL 9.0 download, which is VR now but that's what I've had on here since April. I uninstalled, reinstalled, made sure it opened and went to bed. Got up Saturday morning and noticed my "you've got e-mail" had a distinct British accent. I know how many pounds the jackpot is. I get Shreddies ads at the bottom of my e-mail. LOL..guess it's better than what Donna has at the bottom of hers.
When I write an e-mail, color, humor, favorite come up as spelling errors. You see, it should be humour, favourite, colour because I'm writing British e-mails. This is just cracking me up. I could even find me a man from the UK on AOL dating. Obviously, I downloaded the UK version of 9.0VR.
I figured Joey would get up Saturday and flip thinking I messed with the computer again. He didn't really even notice which really made me laugh. I will eventually download the US version. I have it in my favorites. BTW: it took a few minutes for my favorites to pop up so I'm not in any rush to mess with the AOL again.
So, to my friends in the UK, enjoy those Shreddies.
I have a couple more entries of some snags and tags. Nite all! HUGS Chris
Posted by

Chris/cacklinrosie101
at 8:19 PM
28 comments:

Monday, October 1, 2007
Dang, my heart is breaking. I couldn't even get my photos to upload because I forgot how to do it. The Lord took Penny from us.
Penny`s Pieces of Ohio
I know she is in a better place but I'm lost. My first JLand buddy and the first one I met. She was just as sweet in person, if not more than she was in her journal. We both started our journals almost two years ago to the day. Ugh.....I just have to take a break for a while. Keep her family in your prayers, particularly her beautiful daughter, Corey, who is only 21.
Posted by

Chris/cacklinrosie101
at 3:16 PM
45 comments: