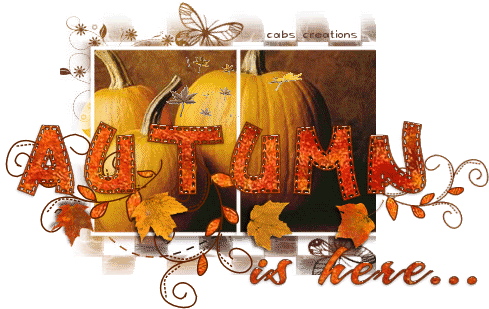 Autumn is here or so they say but more of that in a few......
Yesterday, I had to get up at 3:30 am to be at my BF's at 4:30 am to be at the hospital by 5:00. By the time we got to the hospital, he was so nervous, he was nauseated and almost vomiting. They took him back and sedated him a bit to prep him. His brother and I saw him about 6:45. He was then taken off to the OR.
I had a pager but never left the surgical waiting room. We both actually fell asleep for about an hour. I woke up when the hosp. phone rang for an update. He was tolerating the surgery extremely well.
The surgery wasn't over until around 11:00. They did a quadruple bypass. Three arteries were 90% occluded (clogged) and they also did a bypass on the stented artery. They weren't going to do the stented one unless he was tolerating surgery well. The doctor had told him two arteries were 40% and said nothing about redoing the stented one. I don't think they wanted him to worry before the surgery.
I saw him for about 5 minutes afterwards. I went back for about 10 minutes after dinner. He was far more alert. When I called this morning, he was doing great. He was sitting up. When he knew it was me, he starting joking around. I could hear his voice. I took his duffel bag in this evening. He was not feeling great. He had to do some stretching thing that hurt the crap out of the breast bone and he almost passed out. He was back to feeling crappy but that's expected.
My SIL came home Tues nite already. My BF should be coming home Sunday. They kick them out the door more and more quickly here in the good old USA.
I came home yesterday and floated in the pool and fell asleep. I swear the weather is more like summer now than it was in July. The sun feels eerily hot. Usually this late in the year, the air temp canbe 90 but the sun just doesn't feel so hot. Weird but the trees are red already. I took pictures with my cell phone on my walk at work last week of trees turning red. I cannot remember ever seeing a red leaf in August. I have a yard full of leaves to rake already. They started falling at least a week ago. The middle of Oct. is the best time usually for seeing pretty leaves in western Pa. My trees are not totally bare until the first week of November.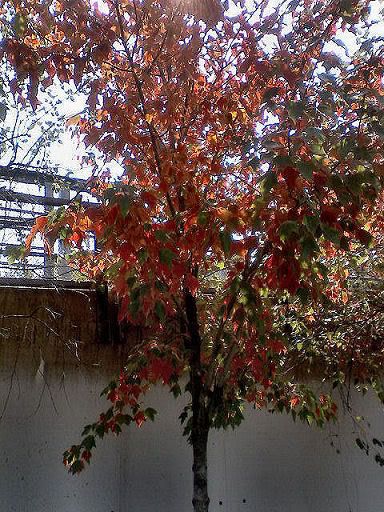 These pictures were taken a week before we went to Lake Erie. I was walking at lunch. The temps were in the upper 80's and low 90's yet the leaves look like they should in the beginning of October. Weird.
I'm getting my hair cut and colored tomorrow. Can't afford it but need to or should I say want more than need. My hair was out of control when we took our little road trip plus the sun has bleached it totally in the past month. This is a picture I took on my cell phone on Aug. 5 of my hair. LOL...I also had not had any sun exposure at that time because we had no sun to expose myself to.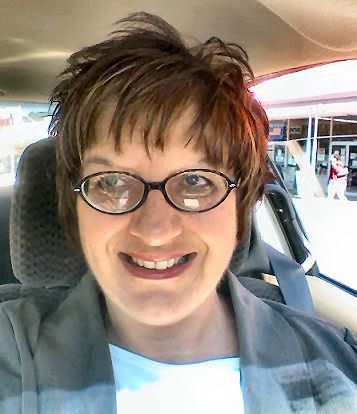 I'm getting it cut just as short but I'm getting more drastic with the color and highlights. I want the back to be almost black with red and blonde in the front. If I wasn't so darn exhausted, I'd take a pic of it now. It's really blonde in the front and the sides are long. I want the sides long and the back spiky.
I'm off to bed. I'm totally exhausted....totally. Thanks for your prayers and thoughts! HUGS Chris