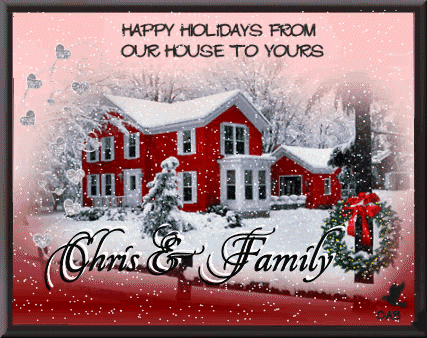 I want to wish each and every one of you a blessed and Merry Christmas. May we all find the peace that surrounds this holiday no matter what our circumstances may be at this time. Find time for some love and laughter.
This journal was started December 29, 2005. A few of you have been here from the beginning and encouraged me along my way. I want to thank each and every one of you for being here for me. I hope I have brought some joy and color to your journals.
Now, being the dork I am, I'm putting up a link and hoping that it works. Well, maybe I should hope it doesn't....lol. Thank you, dear Carlene, for sending me this elf link from Office Max. You have brought more laughter into this household than you will know. I've cut and pasted Megan's head, Joey's head, their dad's head (big crack up) onto this elf. Mine is the worst because it was the first. But we've been absolutely howling at this for two days now.
Anyway, it may take time to load; sometimes it won't. I think it depends on how busy the website is but here goes....my Christmas present to all of you...rolfmao.....here is Chris, making an "elf" of herself. Elf Yourself: A Gift from OfficeMaxchris
Merry Christmas and may God Bless!
(LOL....guess I'm really being dorky tonight. Love this siggy! If you want one, let me know...hehehe)