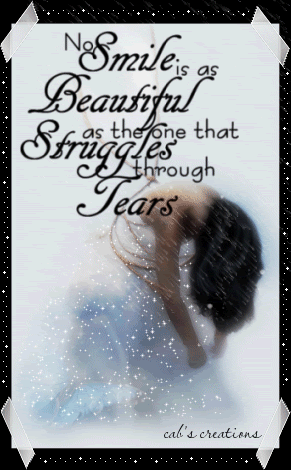 Wow, I can't believe I haven't made an entry since the end of March. I've just been super tired. It took me so long to get over that strep I had and the exhaustion but my throat is getting sore again....ugh.
Anyway, I tried to keep up with the alerts but just didn't have the energy or motivation to make a tag or write a word. I'd open this journal and just stare at it. I haven't made a tag in a while. The one above was from a tube of the day challenge in one of my groups from a few weeks ago. I guess I sort of feel that way. I know when I made it I had my strep throat.
We had some gorgeous weather but back to icey sleet today which is typical for western Pennsylvania right now. The forsythia is just starting to bloom which is really slow this year. A couple of hyacinths finally popped through; darned groundhog was right about this area.
I got our federal taxes sent in. The state is done but not mailed. Our local boroughs, towns, etc. in Pa. charge a wage tax also (right Missie...lol?). Mine isn't taken out of my pay, nor are the kids so that will get mailed on the 15th because that is a pretty good sum. Only thing is I haven't even started that form yet. Wini, I will be doing that meme that you tagged me with very soon. My biggest bad habit is procrastination. Right now is taxes and the darned FAFSA for Megan for student aid. She still has a few more credits to finish next fall. I absolutely hate that form. I do her student version plus my parent version because of all the tax info which she wouldn't have a clue about. It has to be renewed online. I'm so nervous about it this year because of all things AOL 9.1's browser isn't supported so I don't know if it will work. Why I wait until the last minute is beyond me. It has to be done before May 1st in Pennsylvania. I may have to reinstall 9.0 VR that someone graciously sent me. So, right now I feel a bit cruddy again plus I'm worried about the darned FAFSAcrap. I can't do anything without Megan's pin number. She needs to send it to me but is on campus tonight.
LOL...If I would only organize myself and quit letting things go until the last minute, life would be so much easier.
Well, I'm off to pull the winter things out again since it will be cold here all week.
Here are a couple more snags or tags below. Again, they were done a few weeks ago. Hugs to all....muah!!!
CHRIS